Tutorial - How to post pictures
I've been meaning to write a tutorial for a while on how to upload pictures to the forum, both in a link version as well as embedding the pic into the forum post so that it displays properly.
First, snap a pic of what you want to include in your post.
This one is a pic of Birthday Cake Kush
Then go to the nearest image hosting site.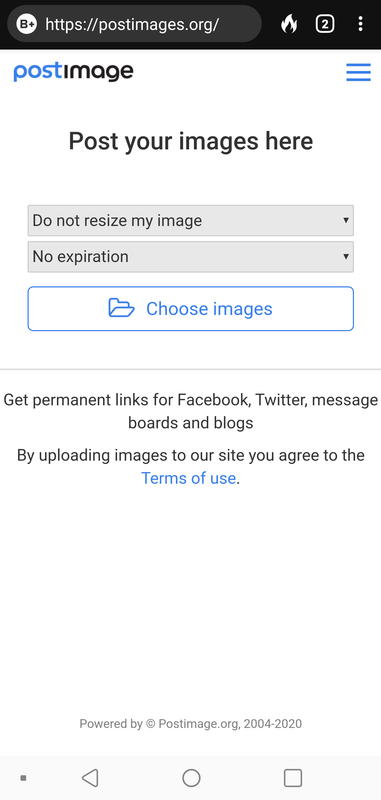 There are many image hosting sites out there. One of the most popular ones that is used often on this forum is imgbb.com but there are way more out there that you can find from a quick search.
The site I'm using for the tutorial is https://postimage.org/ I personally like this one better because it looks cleaner to me than others and it's fast and easy to use.
Go ahead and upload your pic to the image hosting site. Click "Choose Images" to select the picture you want to upload.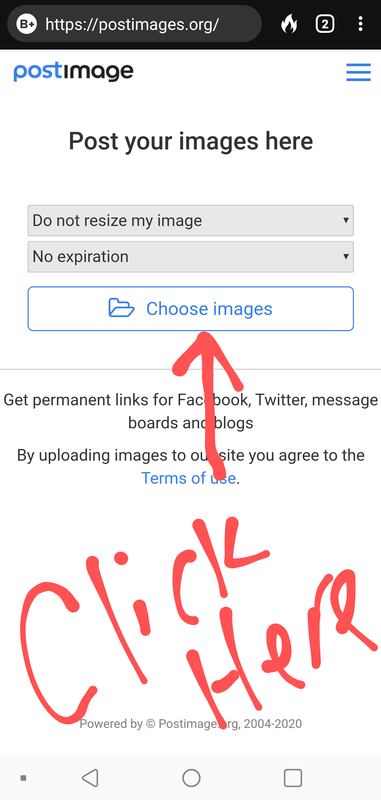 After the picture is uploaded, scroll down to the "direct link" link and click on the blue copy button to the right side of the url.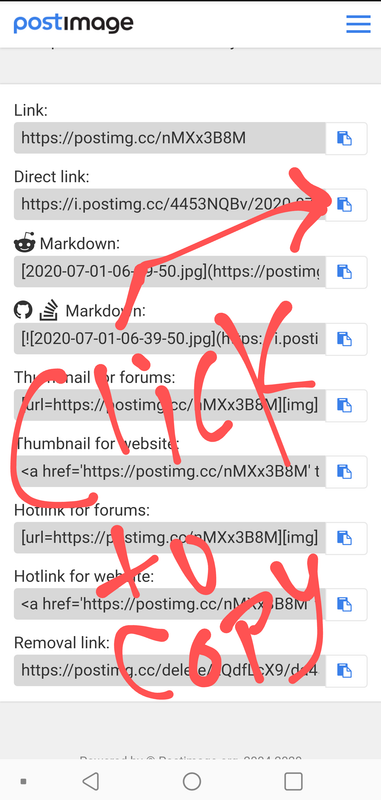 Ok, once you have the picture's url copied that you want to include in your post, click the picture 🖼 icon and a text box will pop up. Paste the direct link into the text box and click ok.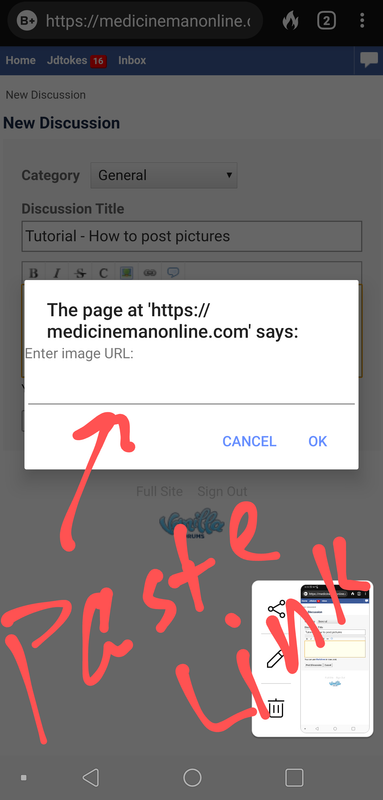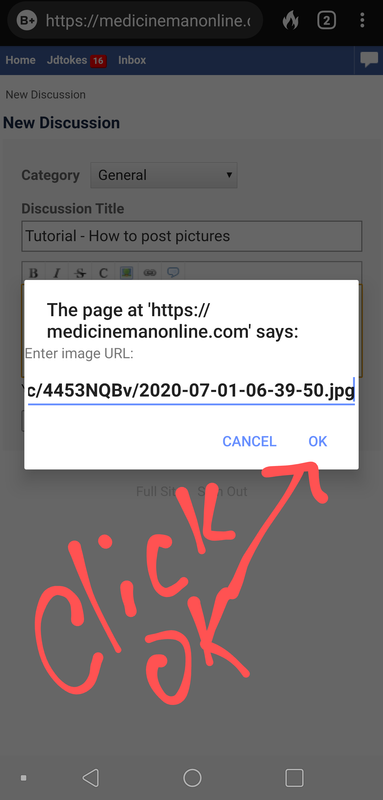 Usually, this will place the picture directly into your forum post.
Some image hosting sites use different links that you can copy and put into the picture text box. HTML full links and the direct link usually put your picture on the forum page as a picture. If you use a different link other than those, it will post a link on your forum post that will take viewers to the image hosting site to view your picture.
Thanks for reading and I hope this helps out!